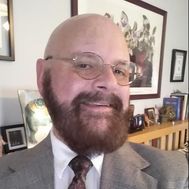 Re-energize, Re-organize and... ACHIEVEA holistic approach at Wellness Transitions is the thing that sets us apart from the competition: You're not going to reach your fundraising goals until your Board of Directors reflects the connections and talents needed to reach your potential
and
enthusiatically commits to the organizational plan and goals.
Use Wellness Transitions to get your group to the next level of achievement!
​
Establish a non-profit, become a 501 (c) 3 organization, create a focused mission and vision
Schedule a Board Retreat or Meeting to create a Long Range Plan including an annual work plan
Create a capital campaign to raise money for a building, endowment or special program
Write grants for your organization
Create Public Relations and Marketing Campaigns and learn about the interplay of Social Media and online community
​Create AND STICK TO Long Range Plans
Hire the right staff the first time and enjoy them for years to come, define roles and job descriptions
Negotiate the landscape of organizational growth : Policies and Procedures (what's the difference?), Gift Acceptance Policies
Bylaws, Articles of Incorporation, State and Local Filings
Laws and Regulations governing non-profits
More!
Take advantage of decades of unique experience across the broad spectrum of all non-profit needs...
MANAGEMENT & NON-PROFIT
Built relationships with government, business and individual partners in order achieve common goals
Managed complex intra-organizational and inter-departmental relationships creating horizontal partnerships capturing funding and achieving mission goals
Chief Executive Officer Working with Boards of Directors, Committees and the community
Created organizations, developed programs, conducted long-term planning and successfully managed and evaluated programs for diverse non-profits
Coordinated agency resources to work as a single point of contact to provide wrap around services from multiple sources for individual clients
Created and managed long-range plans for non-profit management and fundraising
Created and maintained archives and library for non-profit social services clients with a variety of needs
More than 10 years human resources management experience
Experience administering workforce programs that comply with labor law and government regulations
Empathetic approach to employee interactions that elicits the best from workers
Advanced skills with computer for databases, research, public relations and more
Advanced computer skills in Microsoft office including Word, Excel, Publisher & Power Point. FileMaker Pro database administration, Raiser's Edge software, Word Press web design. Social media skills and experience
PUBLIC RELATIONS & MARKETING
Created PR and advertising campaigns that have encompassed, print, radio, television, and social media. Created and branded many unique and successful non-profit programs
Created, promoted and branded multiple programs that attracted and served thousands of people
Created PR and advertising campaigns that have encompassed, print, radio, television, and social media, but also including print newsletters and US mail contact
Created & managed websites, print & electronic newsletters, Mail Chimp email campaigns and more
Handled sensitive media relations in times of crisis and emergency
Over three decades of public speaking experience to a wide variety of audience member from service recipients to multi-millionaire producers
FUNDRAISING
Certified Fund Raising Executive (CFRE); Raised tens of millions of $ dollars over a 25+ year career
Increased revenues: Responsible for program that raised over $18 million in corporate & foundation support at Geisinger Health System Foundation. Increased revenue by 8.2% in first year at Fulton County Medical Center Foundation and 22.7% in second year. Increased endowment and investment revenue by 400%
Fully experienced with the identification, cultivation, solicitation and stewardship of major gift and grant fundraising prospects
Created donor stewardship program at Fulton County Medical Center after $11 million campaign, branding the "Because of You!" donor experience
Developed advanced gift-acceptance policies integrated with stewardship policies
HEALTHCARE
25 years' experience in non-profit management with an emphasis on healthcare, working with hospital leadership to identify market opportunities and raise capital for needed changes
Worked with pay for performance (P4P) systems at Geisinger Health System and the implementation of P4P requirements coming from CMS by satisfying electronic health record requirements across a rural healthcare network
Author of Internationally utilized, "Complementary and Alternative Healthcare: Clinic Design" a guide to establishing a successful CAM clinic
Yoga instruction, weight loss assistance and health coaching. Teach Yoga four times per week and assist individuals with health and wellness goals on a one on one basis
Designed numerous community health surveys, gathered data, created health action plans from results
Health and wellness program implementation for disease prevention from American Heart and American Lung Association to AIDS/STD prevention
Worked with diverse populations: Hispanic, Latino, African American, low-income, university, LGBTQ, families, more
​Connect to me on My LinkedIn profile!

See a list of fundraising highlights.

Contact me for rates and to tailor a plan for your non-profit's success!
---
Rates
Initial consultation FREE
Negotiable rates
Hourly and flat rates available. Hourly rates are in a broad range from $15 to $50 per hour depending on task, duration and number of hours required per week.
Flat rates can fit your budget
Do NOT assume you cannot afford a consultant. In many instances, it takes me less to time to produce a higher quality product than other options. Call me today!