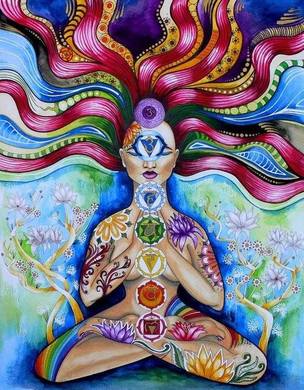 If you have decided to attend a second class, or have decided to attend more regularly, you will need to complete this form
---
What sets Wellness Transitions Yoga Apart?
Wellness Transition Yoga students are looking for more than an exercise class. They know they can get that from the local gym
The purpose of the poses are explained as we go - so you know what the pose benefits, and, you can do the pose at home - from calming breaths to poses that aid in food digestion and the function of other organs
Wellness Transition Yoga tones the body, but it also sharpens the mind and balances the emotions
Yogi Robert has over 21 years experience teaching Yoga and learning the individual needs of many students
Yogi Robert understand the needs of seniors as well as other, younger students from many walks of life
About Yoga Styles - Preparing for Class
Robert Roush, C Ay, PhD is your yoga instructor. Robert is certified in Ayurveda (the sister science of yoga) from the American Institute of Vedic Studies. His PhD is in complementary and alternative medicine from Westbrook University.

Like most long-term instructors, Robert's style is his own, and built upon many traditions. The mix Robert teaches uses techniques from (Kripalu) Hatha, Svaroopa and Kundalini Yoga.
​
Avoid eating 3 hours before class. Dress in loose fitting clothing and wear no jewelry. No footwear (save perhaps socks) will be worn in class. In Yoga, do not overdo or overstretch. Please inform the instructor of any pain or discomfort as it happens. Persons with disabilities or any health conditions should report them on the student information sheet, so the instructor can personally arrange for course adaptations or accommodations or if you need special arrangements in case the building must be evacuated. I must know if you have heart disease, high blood pressure, asthma, epilepsy or any other condition which might suddenly impair your activities or become a threat to you. All this information is kept confidential.

Do not feel bad if you do not have the best position in class, or if I approach you to help you attain a better position.

Please do the best you can and stick with it! Try to practice some Yoga every day, despite "being busy"!